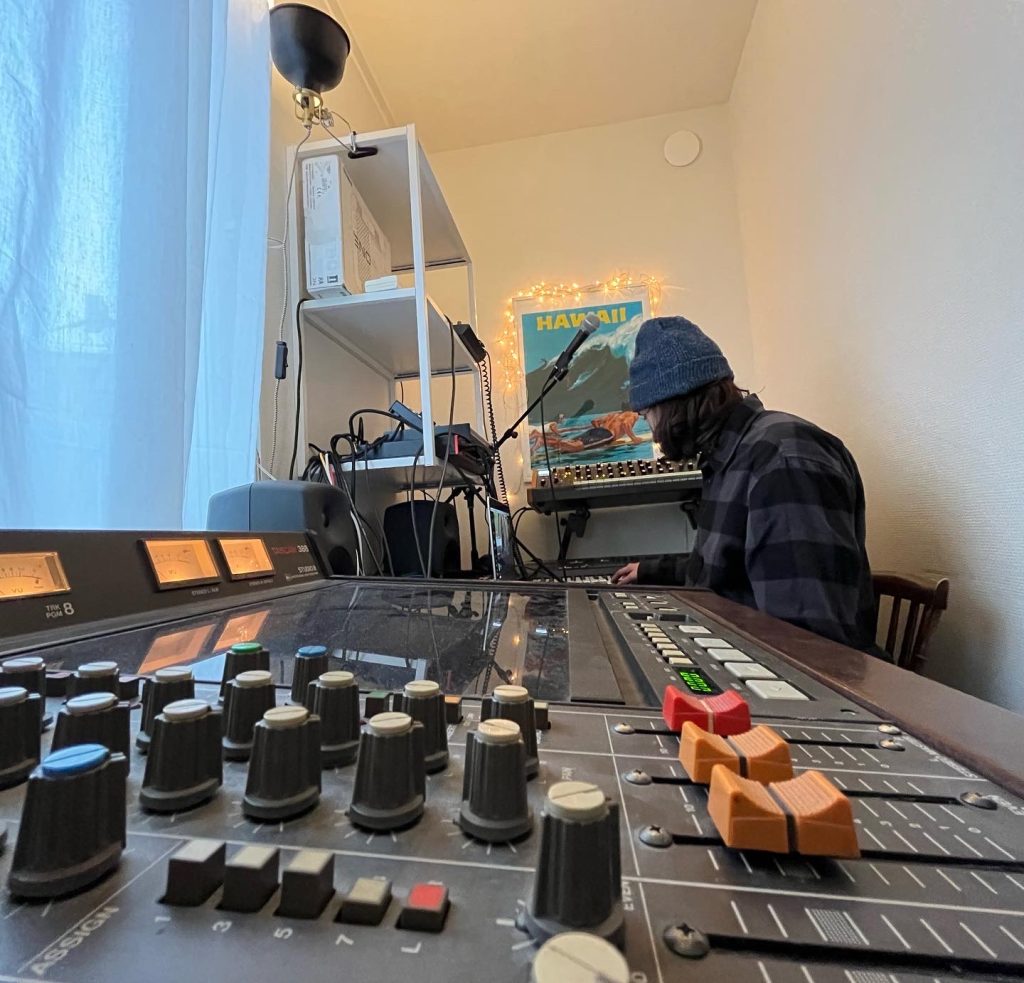 Yes the album is out now! It took like two years to make because I was constantly reworking the songs and making new versions of them. Also, it took a while to process everything through my recording equipment while experimenting with the sounds. The lyrics took a while too. They range from feeling low to feeling high, surfing as a metaphor, climate change or more precisely the mentality we humans tend to have to just not care about it (Hide Away).
I couldn't have done it without the awesome @swantthing who played the drums on all tracks. I also want to shout out to the live band who besides Svante is @laser_valley and @chillboychili Gigs coming up in January!
Album artwork by Julia Guther at @studio_workshop
Mastered by @redredpaw aka Antony Ryan of Isan
Released on @morr_music, a label whose artists I have listened to for a long time, so it is really cool to be a part of that!
Thank you @thorarinnjohannsson for making all the visuals for this release.
Press photos by @seanycinco
Waves in the press photos were drawn by @mitaonpunk
The music video for "River Park/Sleeping Pill" is on YouTube, link in bio.
I want to thank my love @mkel_t for supporting me along the whole process of making this album.
Lastly I want to thank every one of you who is reading this or supporting in any way, all of your support means so much to me
The album is now out there both digitally and as a vinyl, go check it out
All links on: www.linktr.ee/haleiwa